CSR / Environment
『持続可能な開発目標(SDGs:Sustainable Development Goals)』が2015年に国連で採択されました。これは2030年までの達成をめざす17の目標で、水、エネルギー、持続可能な生産と消費、気候変動など、地球環境課題の課題解決に向けたイノベーションに企業の役割が期待されています。
当社は、「自動車」、「IoT」に搭載される半導体へ我々が得意とする技術をテクノロジープラットフォーム化してお客様に提供することによって、SDGsを達成するための社会・環境課題の解決に向けたイノベーションに貢献していきます。
社長メッセージ
当社の製造拠点である三重工場は、1984年の操業開始以来、地球温暖化防止、化学物質削減、廃棄物削減などの環境負荷削減活動を通じ、継続的に低減効果を実現してまいりました。さらに、当社が得意とする超低消費電力技術をお客様に提供することによって、負荷低減に貢献して行きたいと考えています。今後も、SDGsへ貢献するため、環境負荷低減活動の推進をしてまいります。
ユナイテッド・セミコンダクター・ジャパン株式会社
代表取締役社長 河野 通有
Activities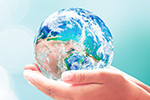 For the Global Environment
While engaging in activities to reduce greenhouse gas emissions and waste, we also contribute to the realization of a sustainable society through the development of advanced technologies, such as ultra-low power consumption technology.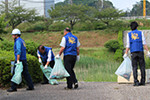 Together with the Local Community
We are encouraging each of our employees to raise their environmental awareness by contributing to the environment and society on a community basis, promoting biodiversity conservation, and participating in various events so that all become good environmental citizens.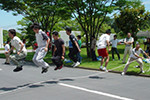 Together with Employees
We aim to be a company where all employees continue to grow while maximizing their individual strengths through work and where diversity is respected, employees enjoy their job, and employees are proud of the company. we continue to be committed to occupational safety and health activities to achieve zero industrial accidents.
エコキャップ活動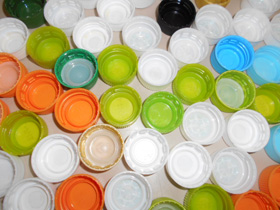 当社は、ペットボトルキャップを回収してリサイクル業者に買い取った利益を世界の子供たちのワクチン購入資金として寄付する活動に賛同し、キャップを回収して活動団体へ提供しています。